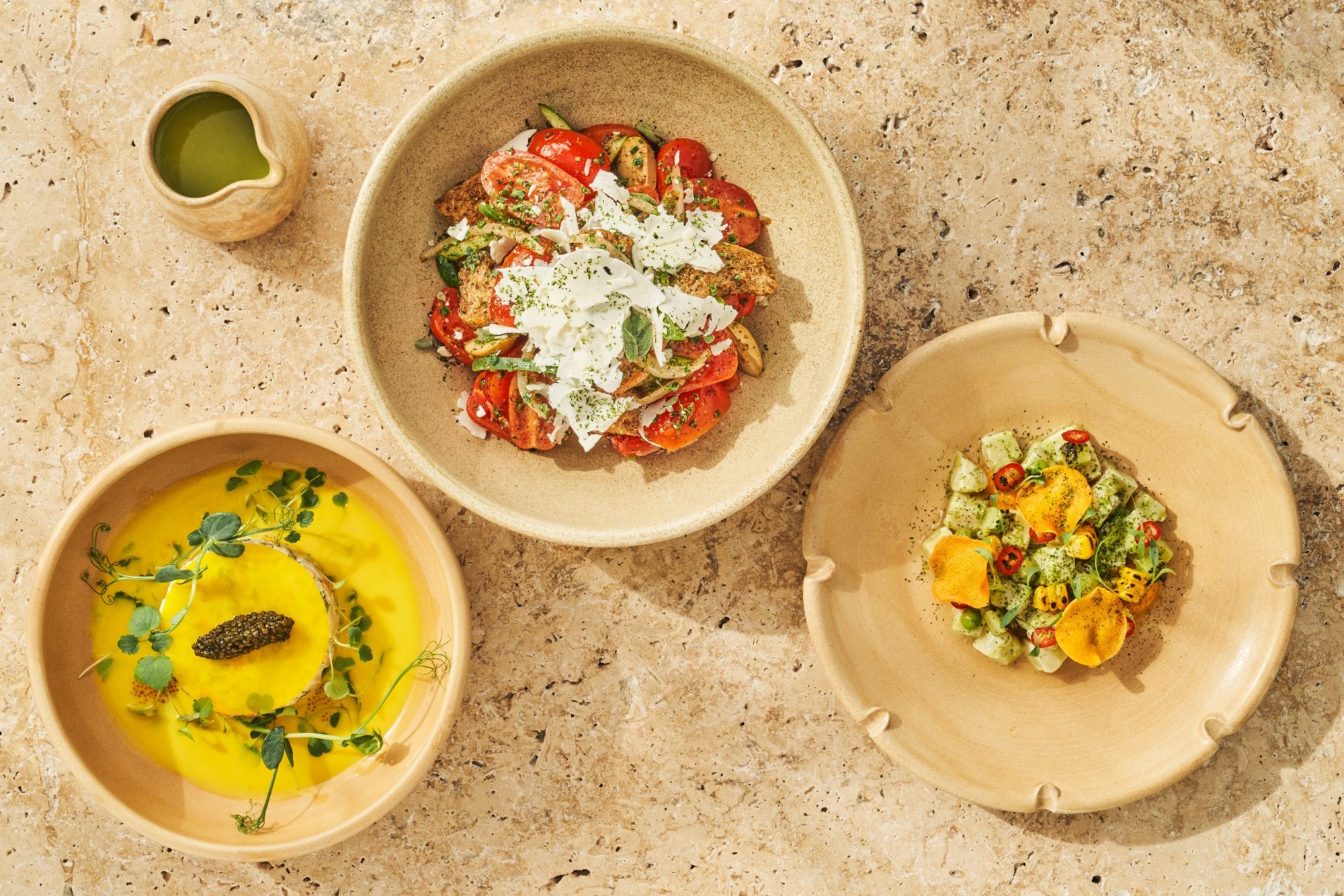 LUNCH AT

FENIX


MANCHESTER
Experience  a breathtaking
Greek –
Mediterranean


lunch at

Fenix
Three captivating chapters inspired by ancient myth and modern Mykonos.
12PM – 3PM daily
3 chapters from £31.50
From 30th Nov
Like all good stories, we begin with a Prologue of warm pita bread and a Greek dip of your choice. Pick from light and airy Tzatziki, invoking the Cycladic breeze, or rich, creamy homemade Houmous, a legend in itself.
Chapter one gives guests the option of nourishing Pomegranate and Almond Salad, bursting with colour, perfectly crunchy Fried Calamari drizzled in lemon-oil, or another regional classic, Halloumi Tempura. Fresh yet warming dishes invoking blissful days basking in Aegean rays.
Turn the page for Chapter two, an afternoon rapture of Sea Bass Fillet, a delicate oceanic odyssey born from the endless blues of Hellenic seas and skies. Alternatively, our Beef Paccheri Pasta is a true epicurean epic, with rich, deep flavours of slow cooked short rib reflecting the brilliance of a land blessed by eternal sunshine. Complement with sides such as vegetables like Chargrilled Greens with zesty lemon dressing and make this story entirely your own.
Completing the legend, guests also have the option to add a Final Chapter — the culmination of our journey through contemporary Grecian cuisine. Our desserts include Banoffee New Style, where velvet vanilla cream, toffee, crunchy cookie, banana and nutmeg zest meet. A luxurious conclusion fit for gods and goddesses alike.