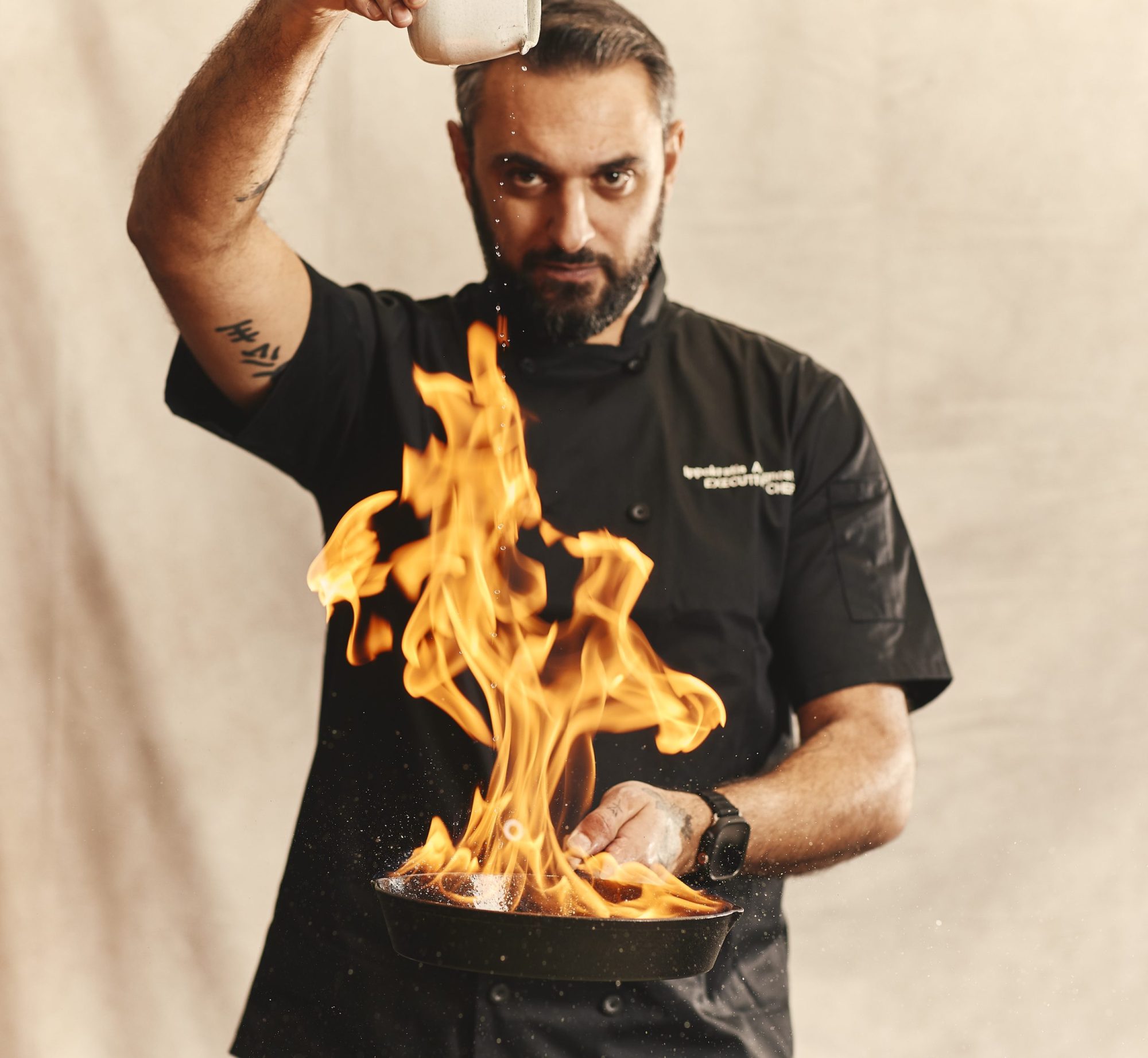 Meet Ippokratis
Born and raised in Mykonos, Anagnostelis unearthed his deep rooted passion for cooking at a young age, as he would often take on the role of feeding the family at home. After studying economics at university, he made the decision to follow his passion and quickly established himself as one of the key culinary talents in Greece, creating modern dishes based on the ingredients, traditions and tastes of the past.
Heavily influenced by Cycladic cuisine, Anagnostelis landed a position at a prestigious 5* hotel restaurant, Astir Palace Hotel, Athens. After learning the ropes, Anagnostelis moved to Hytra – one of the few Michelin Starred destinations in the Greek capital, turning his hand to exquisite fine dining and developing a meticulous skillset.
His move to the UK will see him build and lead the FENIX restaurant and kitchen team along with fellow globally renowned chef, friend and longtime collaborator, Zisis Giannouras. Anagnostelis' passion for his heritage will ensure ingredients that play essential roles in the kitchen are sourced from the leading producers in Greece, including high quality olive oils and Mantovano cheese.
Focusing on elevated Greek dishes, with inflections of South American and Asian flavours, Anagnostelis, along with Giannouras, aims to showcase the breadth of Greek cuisine at FENIX. Offering diners a whole new take on Greek cooking, FENIX will be guided by Anagnostelis signature creativity, contemporary eye and respect for tradition.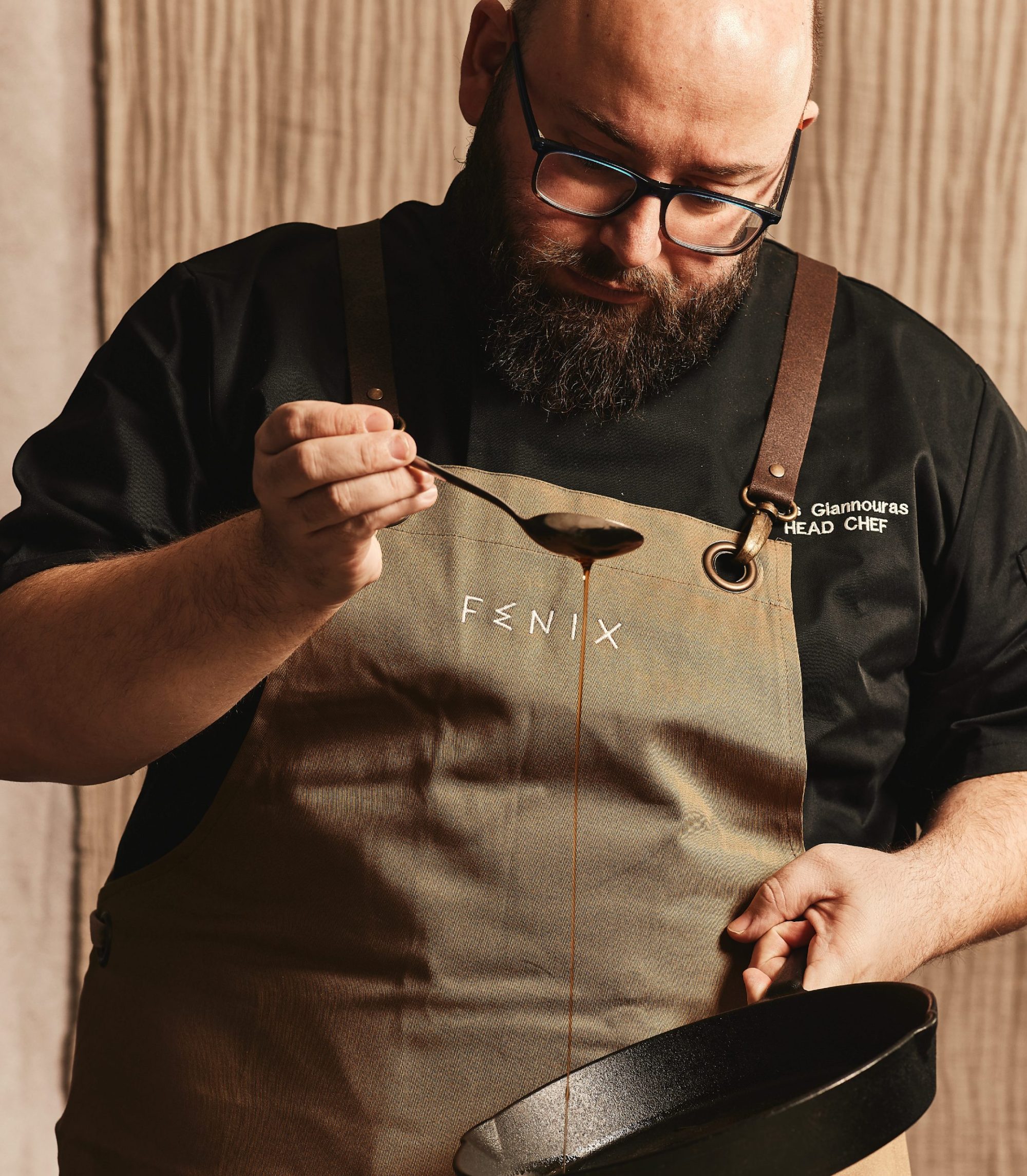 Meet Zisis
Zisis Giannouras became a chef after studying history and archeology in Northern Greece. A love for food, and the doors that it could open around the world, inspired Giannouras to finish his degree and enrol at culinary school in Thessaloniki. On completion, he cut his teeth in the hospitality industry on the West coast of Athos as a pastry chef and in the prep kitchen of a high end hotel and restaurant.
Giannouras relocated to Mykonos helping to shape the island, best known for its party scene, to become recognised for its culinary credentials and world-class produce.. Here, he worked at the prestigious Kenshō Ornos Hotel as part of the restaurant leadership team, where he met Ippokratis Anagnostelis, who will serve as Executive Chef of FENIX. Following five years moving up through the ranks in the kitchen and serving some of the island's highest quality and refined Aegean food, Giannouras moved to Edinburgh to further develop his culinary skills and bring his expert tastes further afield.
His move to Manchester to lead the kitchen at FENIX as Head Chef, along with his friend, colleague and mentor of the past five years, Ippokratis Anagnostelis, will see Giannouras take inspiration from traditional Greek dishes, reimagined through a modern lens, at FENIX.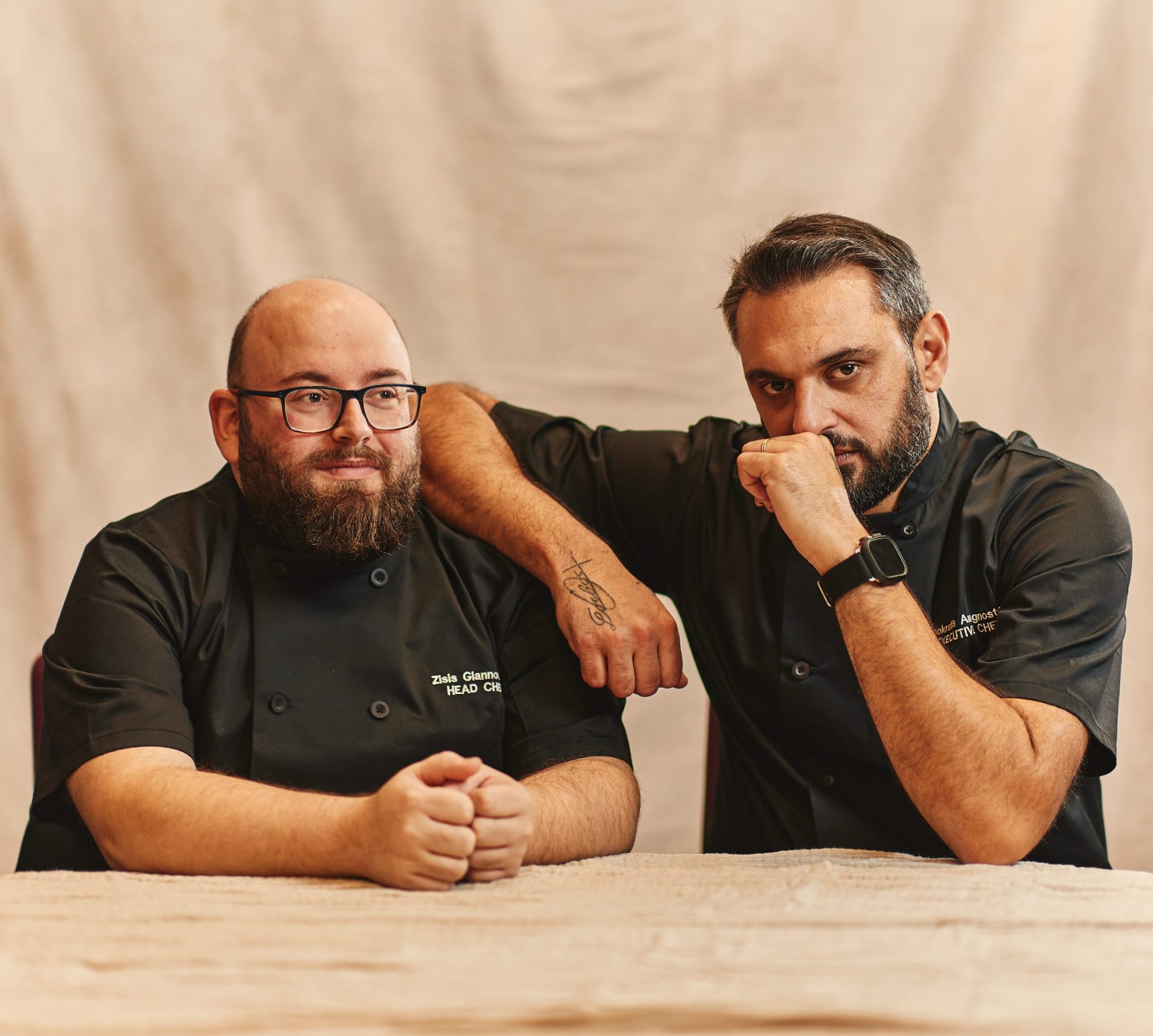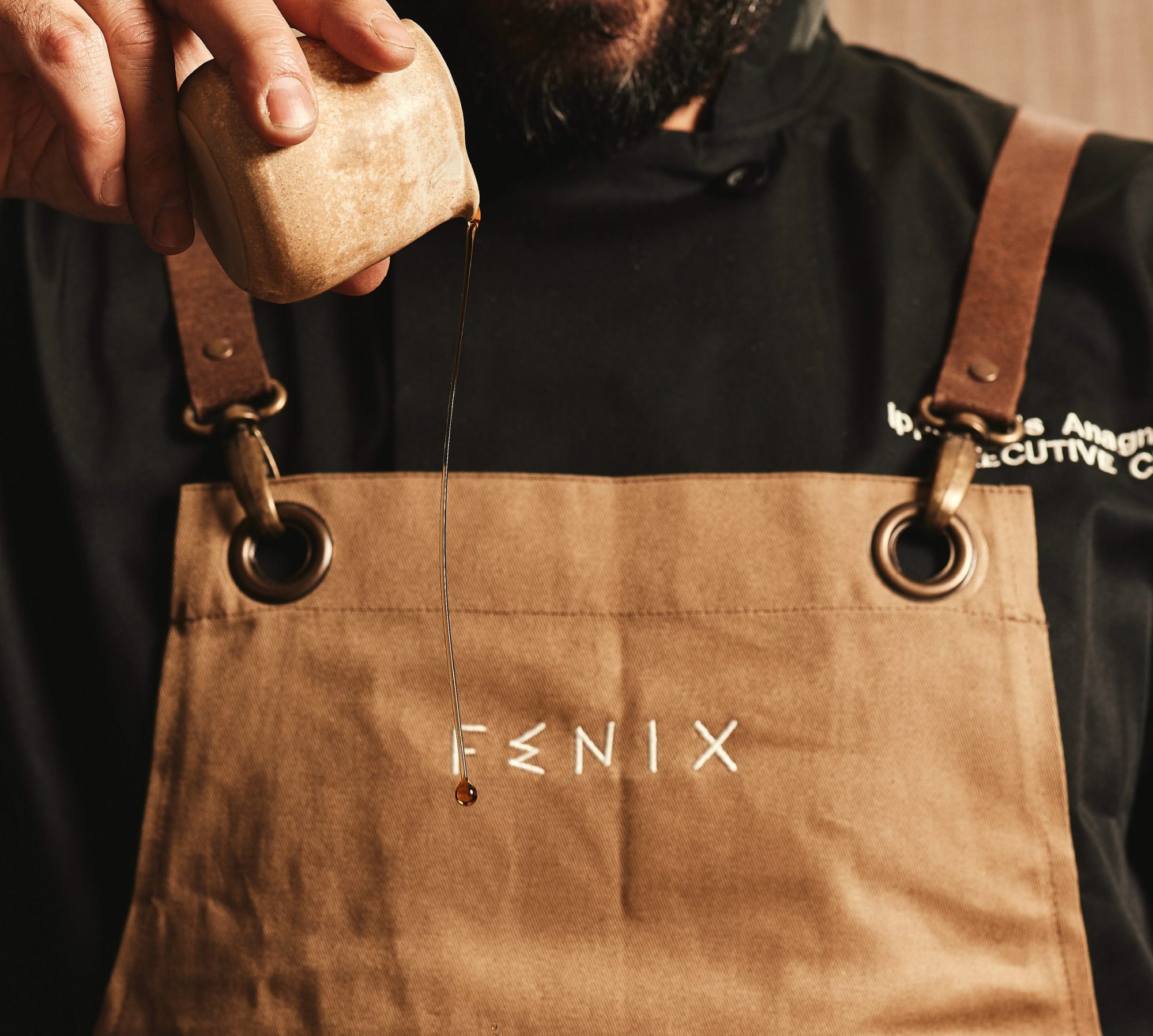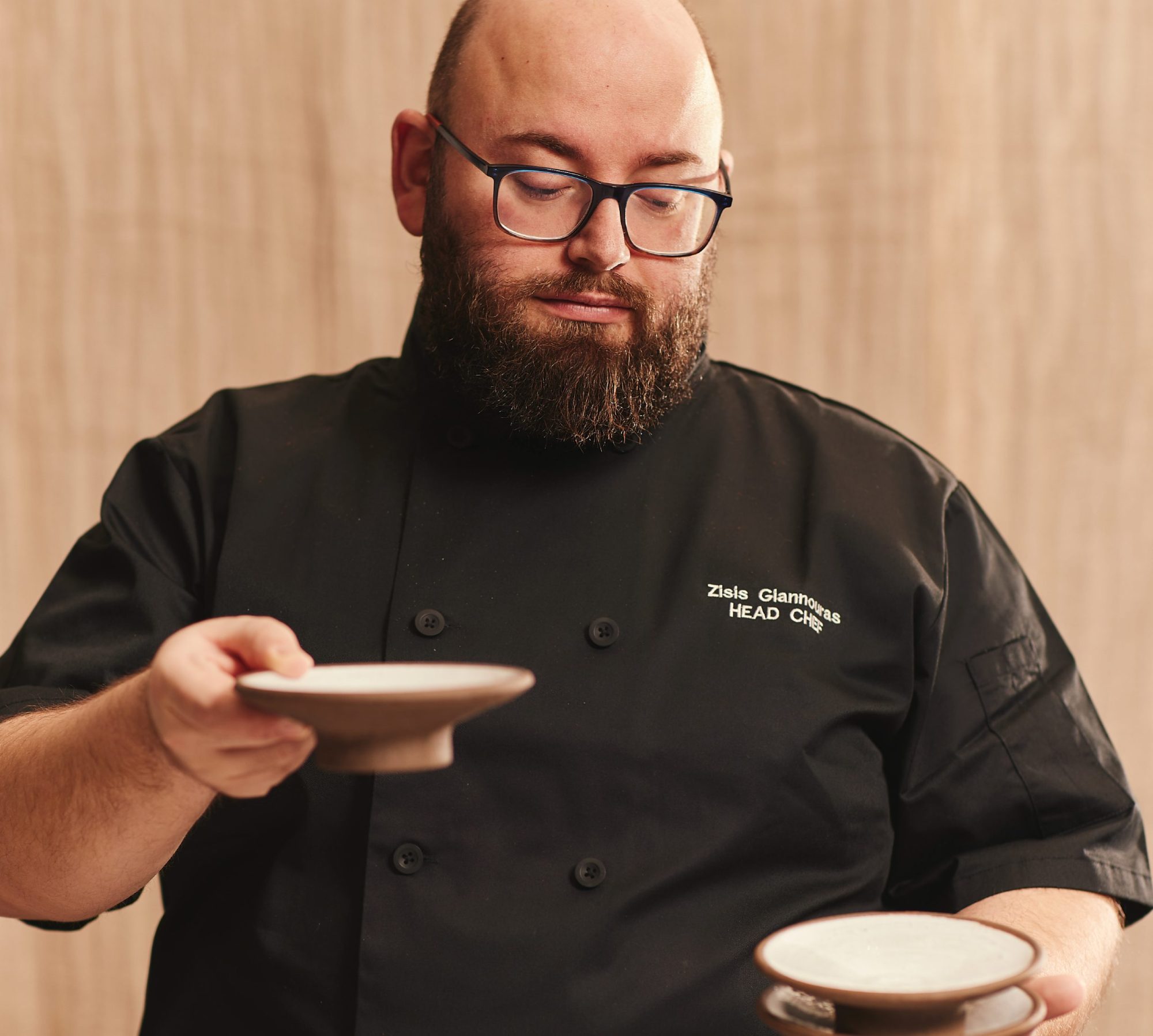 08.03.23
08.03.23
08.03.23